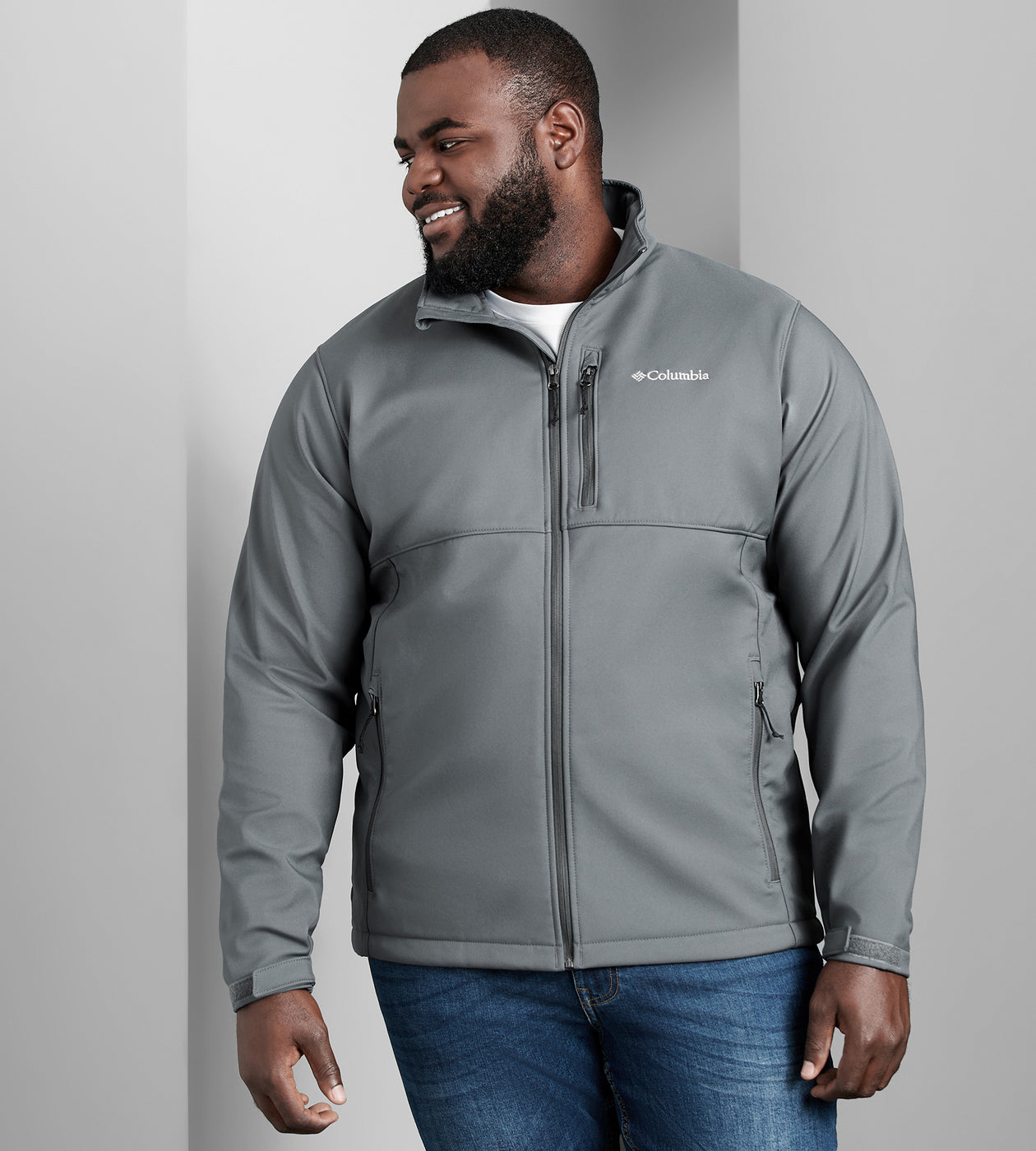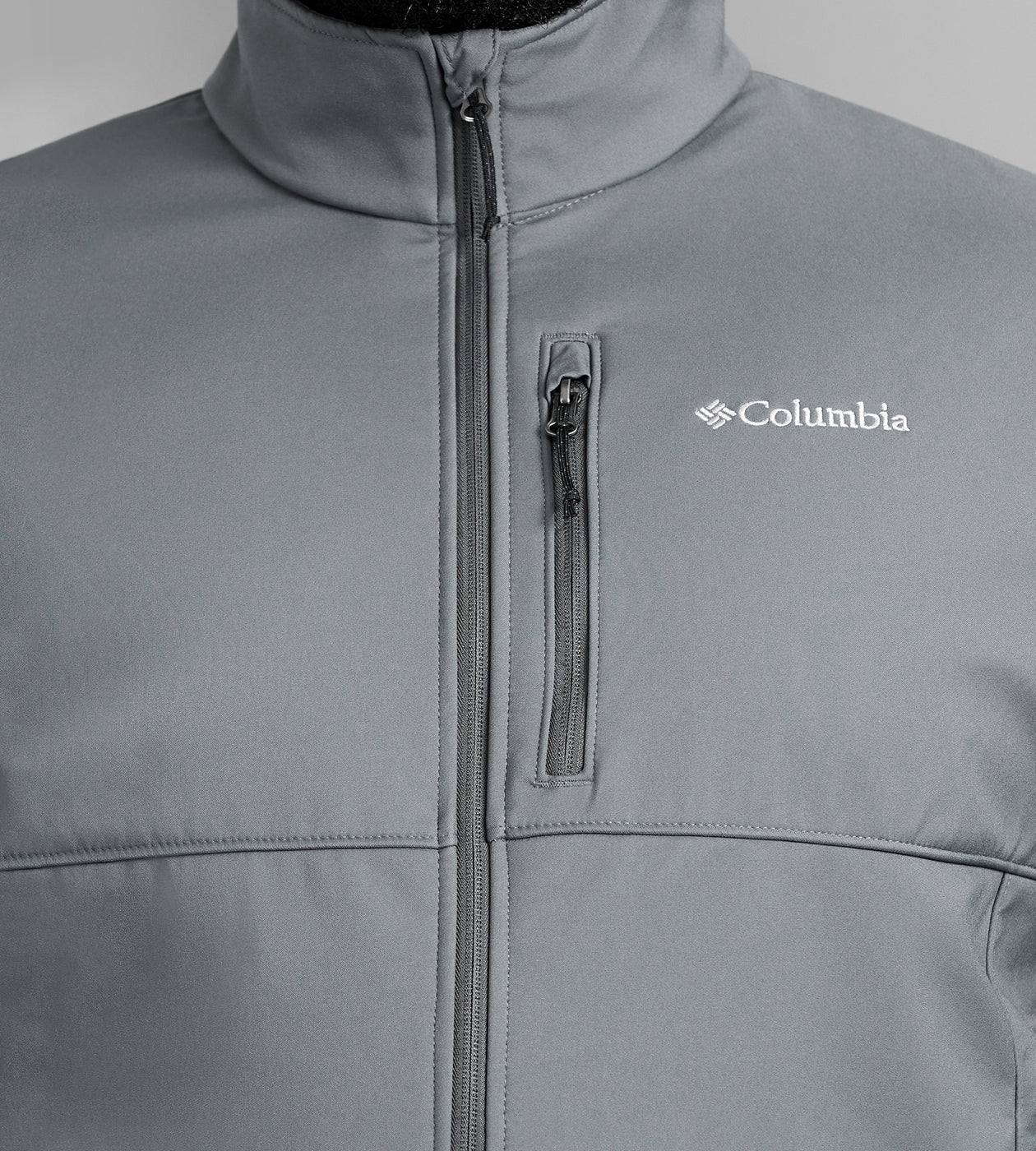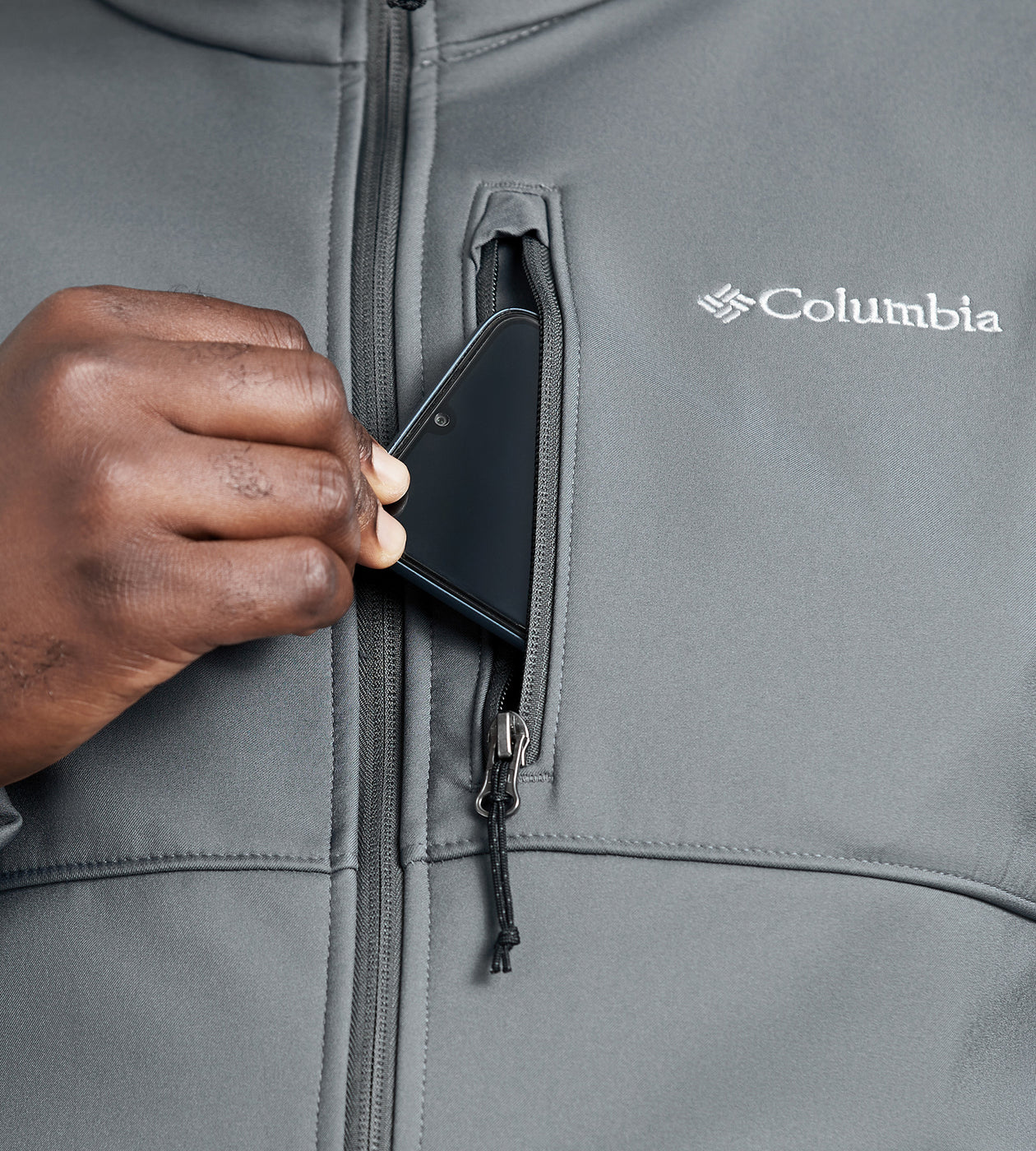 Find your Columbia Tall size
| | | | | | |
| --- | --- | --- | --- | --- | --- |
|  Size | Chest (in.) | Waist (in.) | Hips (in.) | Sleeve Length (in.) | Neck (in.) |
| LT | 42-45 | 36-38 | 41-43 | 37 | 17-17.5 |
| XLT | 46-49 | 39-42 | 44-46 | 38 | 18-18.5 |
| 2XLT | 50-53 | 43-46 | 47-49 | 39 | 19-19.5 |
| 3XLT | 54-57 | 47-50 | 50-52 | 39 | 20-20.5 |
| 4XLT | 57-60 | 51-54 | 53-55 | 39 | 21-21.5 |
Find your Columbia Tall pant size
| | | | |
| --- | --- | --- | --- |
| Size |  Waist (in.) | Hip (in.) | Inseam (in.) |
| 36 | 36 | 41 | 34-36 |
| 38 | 38 | 43 | 34-36 |
| 40 | 40 | 44 | 34-36 |
| 42 | 42 | 46 | 34-36 |
| 44 | 44 | 48 | 34-36 |
| 46 | 46 | 50 | 34-36 |
| 48 | 48 | 52 | 34-36 |
| 50 | 50 | 54 | 34-36 |
Find your Columbia Big size
| | | | | | |
| --- | --- | --- | --- | --- | --- |
|  Size | Chest (in.) | Waist (in.) | Hips (in.) | Sleeve Length (in.) | Neck (in.) |
| 1X | 46-49 | 39-42 | 44-46 | 36 | 18-18.5 |
| 2X | 50-53 | 43-46 | 47-49 | 36.5 | 19-19.5 |
| 3X | 54-57 | 47-50 | 50-52 | 37 | 20-20.5 |
| 4X | 57-60 | 51-54 | 53-55 | 37.5 | 21-21.5 |
| 5X | 61-64 | 55-58 | 56-59 | 38 | 22-22.5 |
| 6X | 65-68 | 59-62 | 60-63 | 38.5 | 23-23.5 |
Find your Columbia Big pant size
| | | | |
| --- | --- | --- | --- |
| Size |  Waist (in.) | Hip (in.) | Inseam (in.) |
| 42 | 42 | 46 | 32 |
| 44 | 44 | 48 | 32 |
| 46 | 46 | 50 | 32 |
| 48 | 48 | 52 | 32 |
| 50 | 50 | 54 | 32 |
| 52 | 52 | 56 | 32 |
| 54 | 54 | 58 | 32 |
HOW TO MEASURE
Waist
Using a measuring tape, measure the smallest part of your waist. Not too snug, not too loose.
Seat/Hip
Measure around the fullest part of your hips. Make sure to keep the tape measure as horizontal as you can.
Inseam
Measure straight down the inside leg from the crotch to the ankle.
Chest
Measure just under the arms and across the shoulder blades holding the tap firm and level. Make sure the tape measure is snug (not tight).
Sleeve Length
With arms relaxed at  your side and slightly bent, measure from the center back of your neck, over point of shoulder, down the outside of your arm to the wrist.
Neck
Measure your neck circumference where you would normally button up your shirt.
Rugged, warm, durable and yet decidedly presentable, this wind- and water-resistant softshell jacket is a versatile, all-season piece with an impeccable fit built to keep you protected in milder weather.
Fit Overview
Based on [count] reviews
Model
Materials

Shell: 100% Polyester; Lining: 100% Polyester

Details

Bonded Softshell

Water and Wind-Resistant

Adjustable Sleeve Cuffs

Zippered Hand Pockets

Zippered Chest Pocket

Drawcord Adjustable Hem

Machine Washable

Style No.

BW-5613-545-2533~V008

UPC

400014825871
Customer Reviews
Be the first to write a review
No Reviews
Ratings
Fit Overview
Fit Overview
Based on [count] reviews
Reviewed by [count] customers
Write a review
Thank you for your review!